The benefits and challenges of a continuous improvement area in a manufacturing plant
Palavras-chave:
Goal Deployment; Lean; Rolled aluminum; Six Sigma; Waste reduction.
Resumo
A área de Melhoria Contínua é uma parte da empresa que busca suportar a implementação e execução de tarefas
voltadas às melhorias dos processos, o que pode vir a gerar maior valor agregado nas linhas produtivas. Nesse contexto, o
objetivo desse trabalho foi identificar os benefícios que a área de Melhoria Contínua fornece à produção da planta, bem
como os principais desafios que enfrenta durante a aplicação do seu programa em todos os níveis de uma unidade de fabricação
de bobinas de alumínio. A metodologia utilizada para atingir essa meta foi composta por entrevistas qualitativas com
24 profissionais da empresa estudada, incluindo líderes de área, técnicos mecânicos, técnicos elétricos e líderes de primeira,
segunda e terceira camadas, e da análise dos dados a partir do confronto com a literatura. Os principais resultados do trabalho
indicaram que os benefícios que a área de Melhoria Contínua fornece à produção da planta são compostos pela redução
dos desperdícios, capacitação da força de trabalho e pelo desdobramento dos objetivos corporativos em objetivos tangíveis
para a planta. Quanto aos principais desafios que enfrentaram durante a aplicação de seus programas, eles se relacionaram
com pessoas que não estão dispostas a mudar a forma que executam seus trabalhos e em encontrar a melhor forma de se
comunicar com os envolvidos no programa.
Referências
Capell, P. 2004. Benefits of Improvement Efforts. Special Report. Carnegie Mellon University, Pittsburgh, PA, U.S.A.
Dekier, Ł. 2012. The Origins and Evolution of Lean Management System. Journal of International Studies 5(1): 46-51.
Duintjer, R. 2010. The implementation of continuous improvement and the resistance to change: 'A case study at the maintenance department in a large industrial organization'. Master thesis, Universiteit van Amsterdam, Amsterdam, NH, Netherlands.
Espinoza, M. 2005. Strategy to maximize maintenance operation. Executive MBA, Faculty of Business Administration, Simon Fraser University, Burnaby, BC, Canada. Available in: <https://core.ac.uk/download/pdf/56372338.pdf> Access in: jun. 02, 2017.
Ghinato, P. 2000. Elementos Fundamentais do Sistema Toyota de Produção. p. 32-59. In: Almeida, A.T.; Souza, F.M.C. (Eds). Produção & Competitividade: Aplicações e Inovações. Editora da UFPE, Recife, PE, Brazil.
Jones, B. 2013. Identifying Real Cost Saving in Lean Manufacturing. Purdue e-Pubs. Aviation Technology Graduate Student Publications, Purdue University, West Lafayette, IN, U.S.A. Available in: <https://docs.lib.purdue.edu/cgi/viewcontent.cgi?article=1027&context=atgrads>. Access in: jun. 02, 2017.
Kotter, J.P.; Schlesinger, L.A. 2008. Choosing Strategies for Change. Harvard Business Review 86: 130-139.
Kovacheva, A.V. 2010. Challenges in Lean implementation - Successful transformation towards Lean enterprise. Master thesis. Available in: <https://www.semanticscholar.org/paper/Challenges-in-Lean-implementation-Successful-Lean-Kovacheva-Araujo/b2f1ed95cd3b328a963d9ab3f3ebb9e688287062>. Access in: may 25, 2017.
Maleszka, A.; Linke, M. 2016. Improvement of Management Process by Using Lean Six Sigma Tools in Some Big Organization of Food Industry. Polish Journal of Natural Sciences 31(1): 101–112.
Miron, L.; Talebi, S.; Koskela, L.; Tezel, A. 2016. Evaluation of Continuous Improvement Programmes. Proceedings 24th Annual Conference of the International. Group for Lean Construction: 23–326. Available in: <http://www.iglc.net/>. Access in: jun 19, 2017.
Pepper, M.P.J.; Spedding, T.A. 2009. The evolution of Lean Six Sigma. International. Journal of Quality & Reliability Management 27(2): 138-155.
Terziovski, M. 2002. The Effects of Continuous Improvement and innovation management practice on small to medium enterprise (SME) performance. Special Report, The University of Melbourne, Parkville, VIC, Australia.
Vanek, M.; Spakovska, K.; Mikolas, M.; Pomothy, L. 2015. Continuous Improvement Management for Mining Companies. The Journal of The Southern African Institute of Mining and Metallurgy 115: 119-124.
Zimwara, D.; Mugwagwa L.; Maringa D.; Mnkandla A.; Mugwagwa L.; Ngwarati, T.T. 2013. Cost of Quality as a Driver for Continuous Improvement - Case Study – Company X. International Journal of Innovative Technology and Exploring Engineering 2(2): 132-139.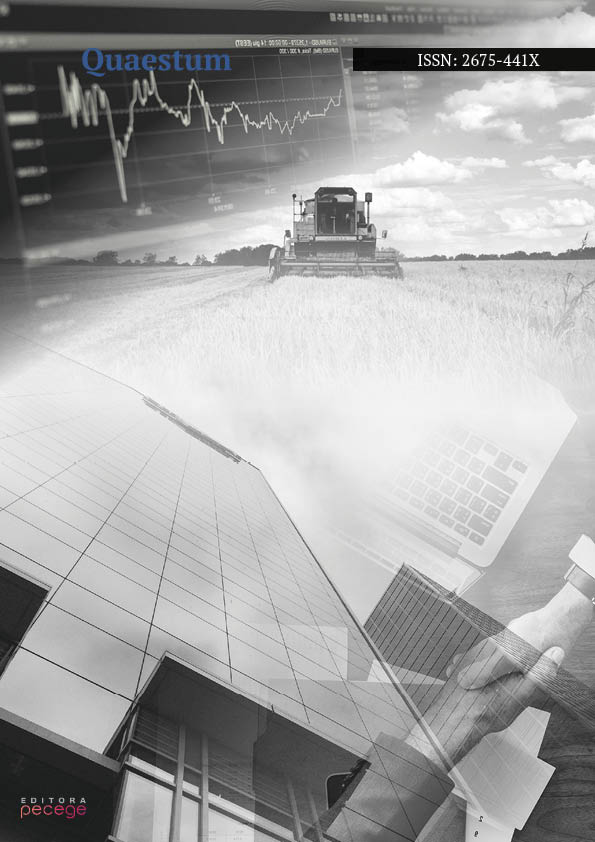 Downloads
Como Citar
Vasconcellos de Magalhaes Castro, C. V., & de Camargo Junior, J. B. (2020). The benefits and challenges of a continuous improvement area in a manufacturing plant. Quaestum, 1, 1–6. https://doi.org/10.22167/2675-441X-20200528
Licença
Copyright (c) 2020 Quaestum
Este trabalho está licenciado sob uma licença Creative Commons Attribution-NonCommercial 4.0 International License.